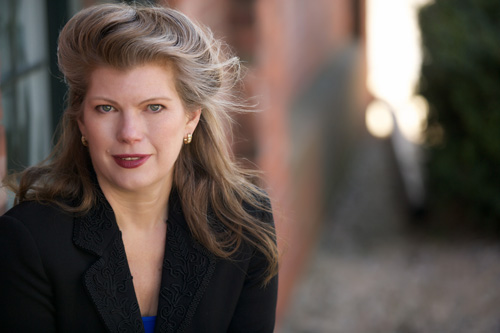 Ramona Gallagher
Ramona Gallagher graduated from the University of Massachusetts, Amherst, MA in Retail Management. Her first involvement in preparing inventories began in the early 1980's while she was interning with Bloomingdale's Department Store. She continued to oversee inventories for other retail companies where she was employed such as G. Fox, Filenes, August Max and many others.

Ramona has been performing insurance loss inventories for almost 20 years. She first got involved with insurance loss inventories while working for Comprehensive Inventory Services, Westfield, MA; which later was sold and became Enservio Select; one of the leaders in high end professional insurance inventory services. She worked at Comprehensive Inventory Services for seven years as Senior Project Manager specializing in high end personal property losses greater than 1 million dollars.

Ramona saw a growing need to provide accurate and detailed oriented inventories. In 2006, she launched Great Estates Inventory, LLC providing inventory services for area businesses, private individuals, attorneys, accountants and other public insurance adjusters.

In 2015, Ramona obtained a Certificate in Appraisal Studies in Arts and Antiques from Rhode Island School of Design (RISD), Providence, RI. During her studies at RISD, Ramona was certified as USPAP compliant (Uniform Standards and Practices of Appraising Property).

In 2016, Ramona received the designation of Certified Property Insurance Appraiser (CPIA) and can act as an appraiser for either the insurance companies or the insured during arbitration (reference) disputes.

Ms. Gallagher is a licensed public adjuster in the state of Connecticut, Massachusetts, Rhode Island and Georgia. She is a member of the Connecticut Association of Public Insurance Adjusters (CAPIA), Insurance Appraisal and Umpire Association (IAUA), the Greater Mystic Chamber of Commerce, (GMCC), and the Mystic River Yacht Club (MRYC).

Ramona is the proud mother of two children, Ashley and Rylan and has two granddaughters.
What Our Customers Say
Great Estates Inventory has an unsurpassed reputation of providing excellent customer service. We understand your needs. We have been performing inventories for over 20 years! Here's what one of our customers had to say about their experience with Great Estates Inventory.
"Ramona Gallagher of Great Estates Inventory is a life saver. After a particularly trying loss due to water damage, Ms. Gallagher brought the only sense of order to our otherwise disorderly lives. Her inventory skills, knowledge of art, antiques, couture and even men's custom clothing was exceptional.

Ramona is equal parts inventory specialist, antique appraiser, fine art specialist and most importantly Psychologist. She received our unwavering trust bringing light to an otherwise dark experience. I only wish we had been smart enough to have an inventory specialist like Ms. Gallagher prior to our loss. Brava and thanks, Ramona — no one does it better..."

Randall Jones
Chairman, Avant Films
Founder, Worth Magazine
Author of The Greatest Stock Picks of All Time and The Greatest Success Stories of Our Time